Often cutting discs, also known as cut-off wheels, are made from a solid abrasive disc. These discs are often used for cutting metal; they are composed of an abrasive mix of grit and adhesive that is formed into a thin, rigid disc with fiber webbing running through it for strength. Some discs used for cutting ceramic tile or stone are made from a solid disc with an edge coated with diamond grit.But what do you know about the production process of cutting off disc?Next,I will use this Blog to introduce the production process of grinding wheels.
Metal cutting

Metal grinding

The first step:mix material
Raw materials are selected from brown corundum,white corundum,crystal alumina,
Silicon carbide,which all have high impact toughness,large single strength and good self-sharpening.And then we mix the different materials togrther in different proportions,mixing the abrasives uniformly based on professional formula,adding resin to mixing with abrasive.

The second step:molding
After we mixed material together,these material will be pressed into semi-finished bodies of grinding wheel via automatic molding.Fiber glass-bonded abrasive fillers-fiber glass-OEM label-metal ring.And strong double fiber glass reinforcement for additional safety and lateral stability. Then we get semi-finished cutting off disc.We,Binic, Disc molding workshop, have totally 12 machines,the capacity can reach 3,000,000pcs/month.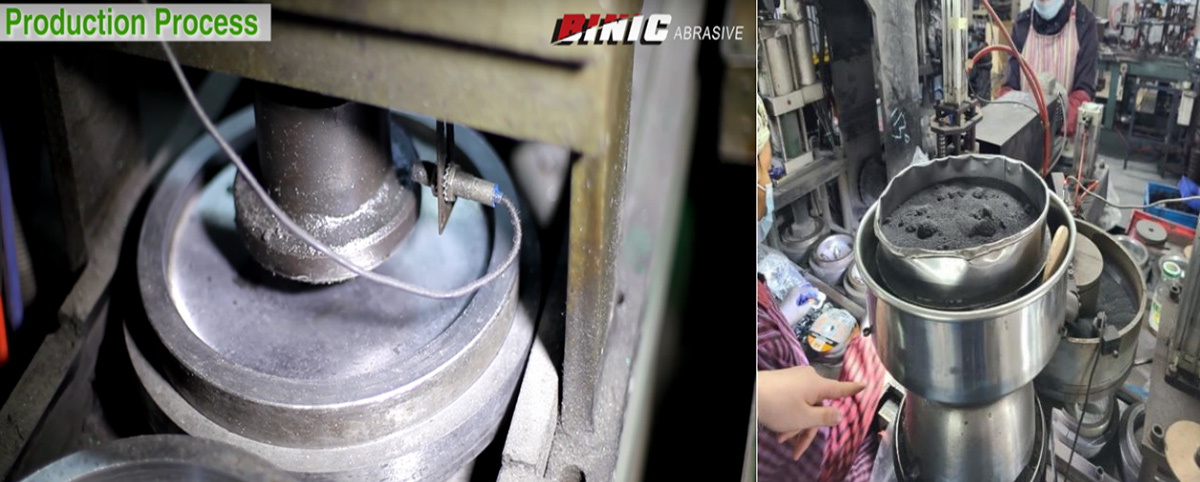 The third step:Install semi-finished grinding wheels in string
After we get lots of semi-finished grinding wheels,we install them in many strings.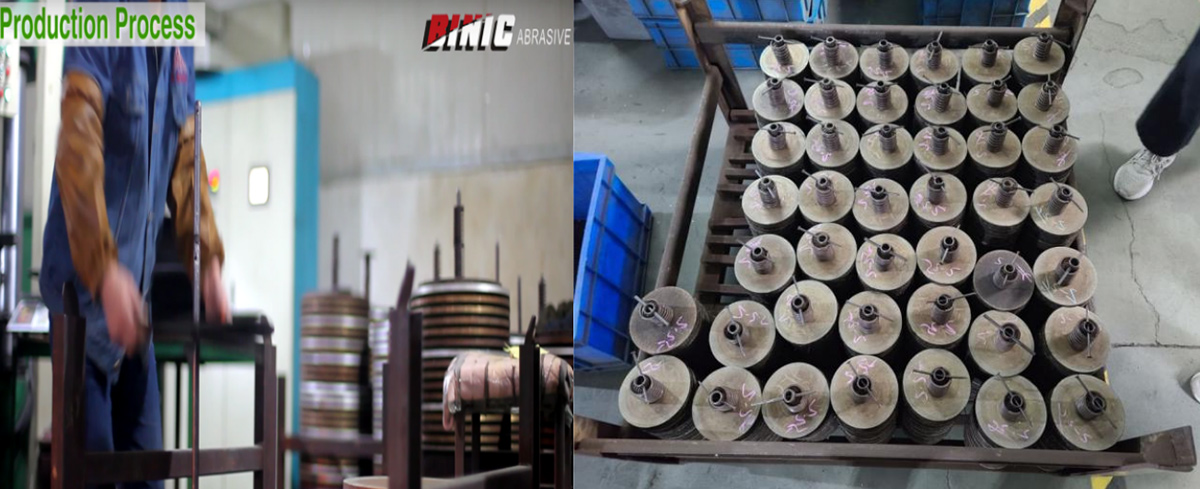 The fourth step:High temperature calcination
After we install semi-grinding wheels in strings,then grinding wheel embryoid bodies will be sent into the tunnel kiln to get harden after 25 hours of high-bake,they will become resin grinding wheel products that meet strength and hardness standard

High temperature furnace workshop,around 20 hours sintering every batch,ensure the consistency of quality.
The fifth step:Discharge string
After high temperature calcination,now semi-grinding wheels become resin grinding wheels,we will take the grinding wheel out of the high temperature oven and separate all strings.

The final step:test projects and pack
There are mainly four test projects in grinding wheel products inspection,including revolving strength test,balance test,ending runout test and radial runout test.After inspection qualified products packed by baler will be delivered to warehouse,and then they will be sent to customers around the world.
unbanlace testing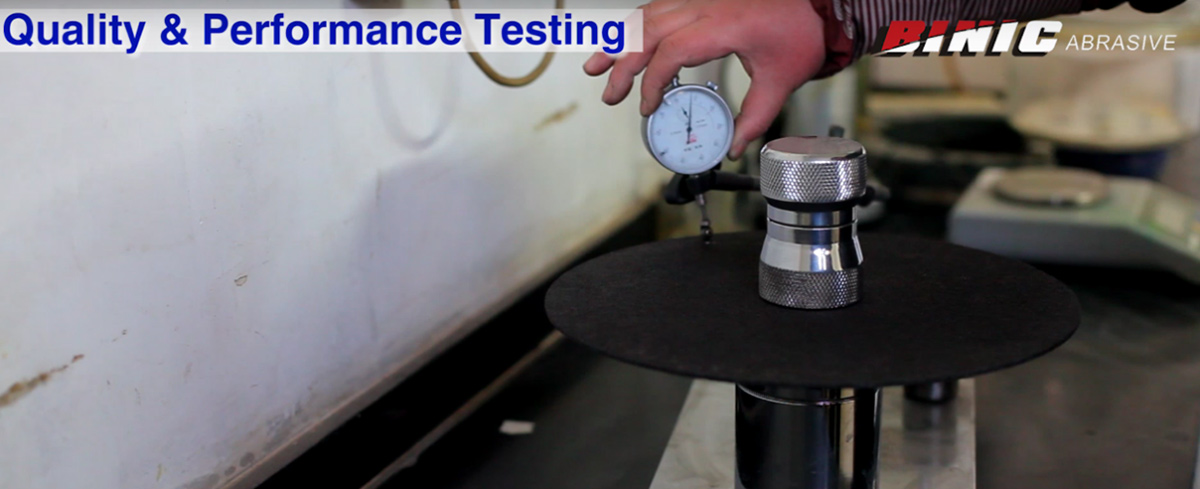 Blasting testing,all test are based on EN12413 standard.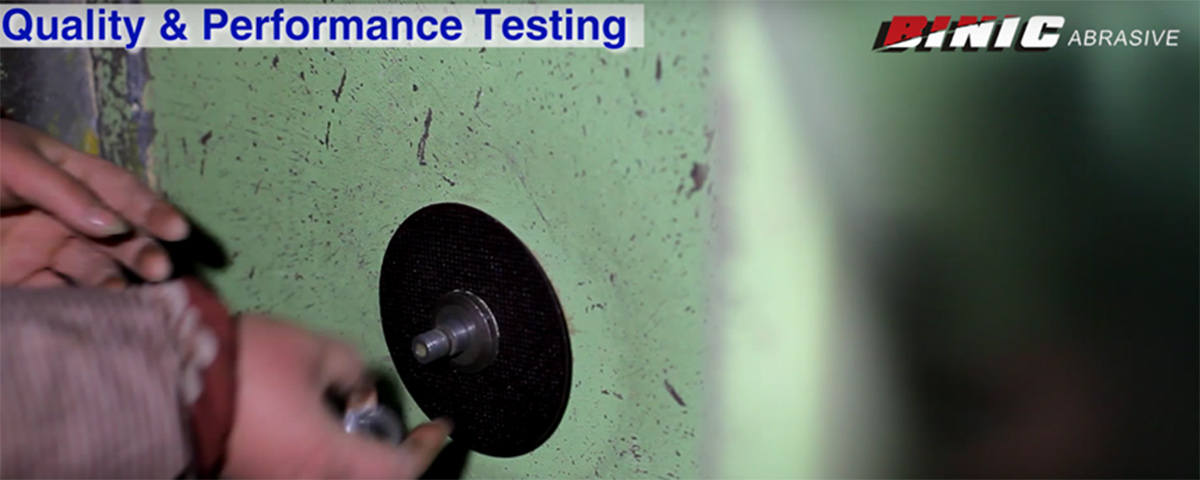 Performance testing,we do cutting testing for every batch of goods before delivery.Provide discs for different application:stainless steel/INOX,steel/metal,stone,etc.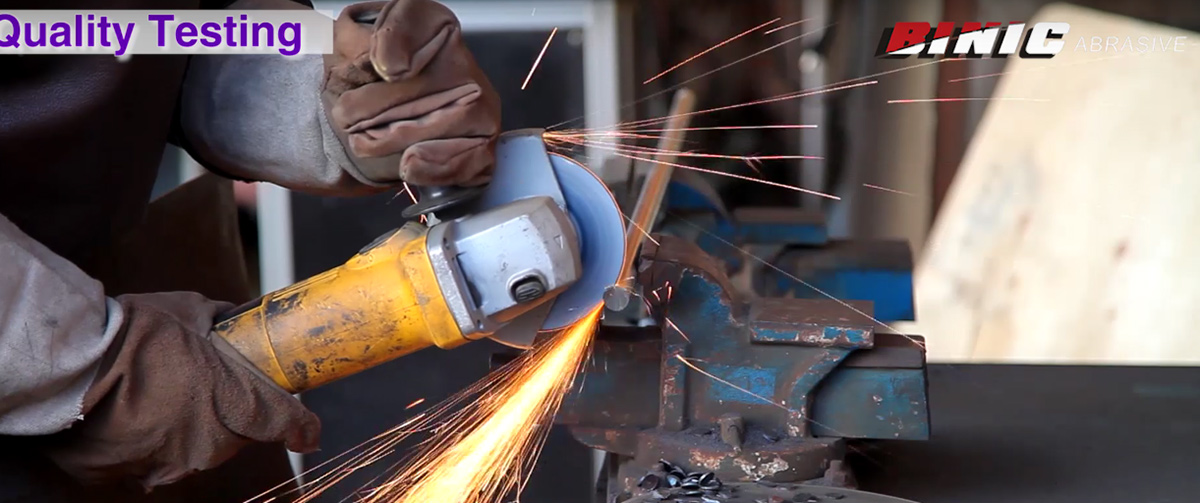 Packing
Heat shrinking,5-25pcs/shrink according to the sizes.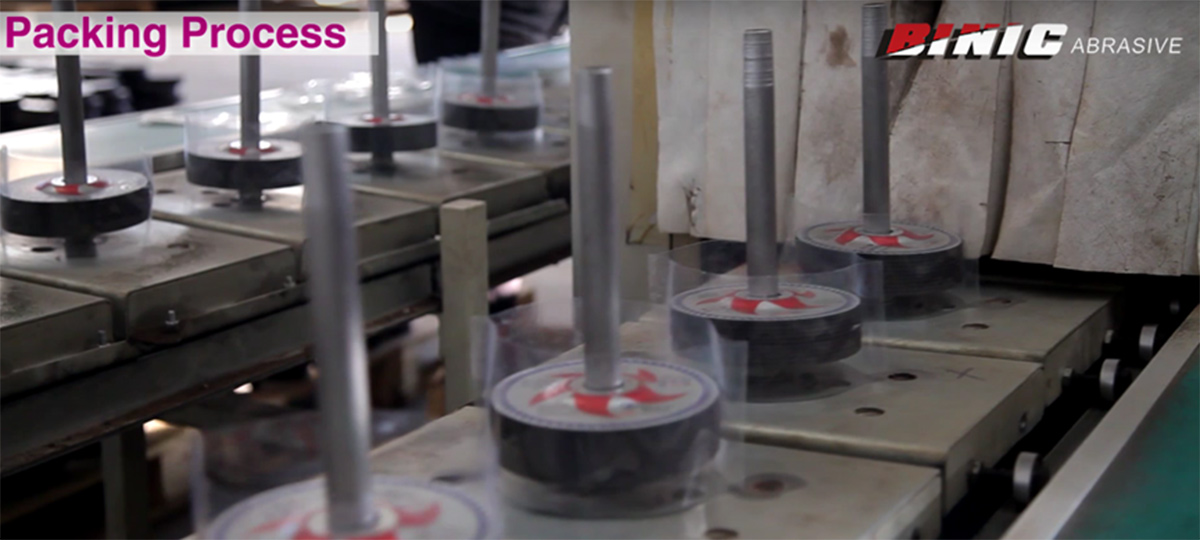 Carton/Box sealing,and pallet packing,strong package to protect the products.

The reason why customers chose Binic abrasive is very simple,Binic adheres to the prestige for high quality and principal of operations. We,BINIC Abrasive Co.,LTD,are the professional producer for abrasive products,which covering abrasive wheels,flap disc,wire brush,fibre disc,etc.
Cutting off disc