2. Velcro abrasive disc( BNC2)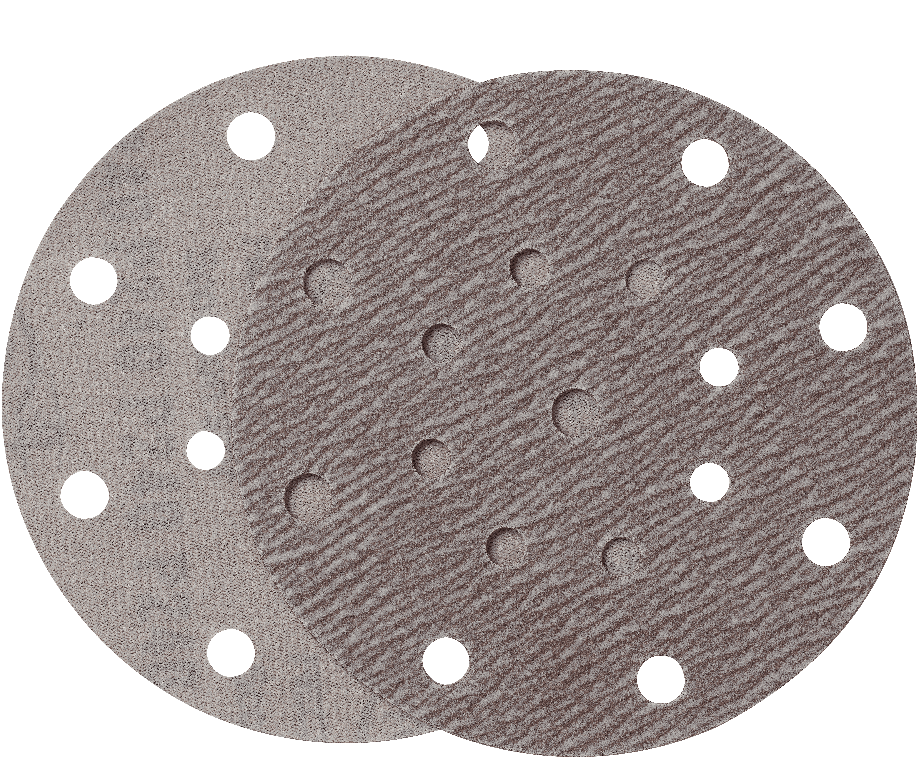 Binic Abrasive produces Velcro abrasive disc( white front color). We have the size from a diameter of 80-230mm( round) , all kinds of strip and triangle typea,and the grit from 40-1200. It is widely used in Auto-body work, unfinished and paint surfaces.
FEATURES:
1. Exceptionally durable, and they perform better than their alternatives under moderate to high pressure
2. Quick and safe to use, they also stay sharp far longer than their counterparts.
Item No.
Material
Size
Grit
Applications
BNC2
Ceramics
Diameter 125-150mm( round) , all kinds of strip and triangle types
40-600
Hard/Soft wood,Putty material

es
Binic Velcro abrasive disc( white front color)
BINIC abrasive is the leading manufacturer of abrasive tools on the market. Before the wood can be used in most final applications, all cutting operations will leave a certain degree of roughness on the surface of the material that needs to be removed, and the coated abrasive has sufficient flexibility and fineness. The grit size is determined by the number of holes per square inch required by a sieve designed to collect the grit. The smaller the number, the coarser the cut. The white velcro abrasive disc is made of durable alumina bonded with the most suitable backing material. BINIC abrasives also work well on metal surfaces and any application where static electricity is generated. White alumina and stearate provide anti-clogging performance. The excellent surface finish on paint and fillers and longer service life.
Application on the following materials:
1. Auto-body work, unfinished and paint surface
2. Suitable for wood and regular steel
Why Choose Binic?
BINIC is our own brand line, bringing you a variety of high-quality, high-value products, to provide you with more choices. Every part of each BINIC abrasive product has been tested to stringent industry standards and is trusted by engineers around the world; They will only be recognized by BINIC if we are confident of their superior quality, which means you can be confident too.