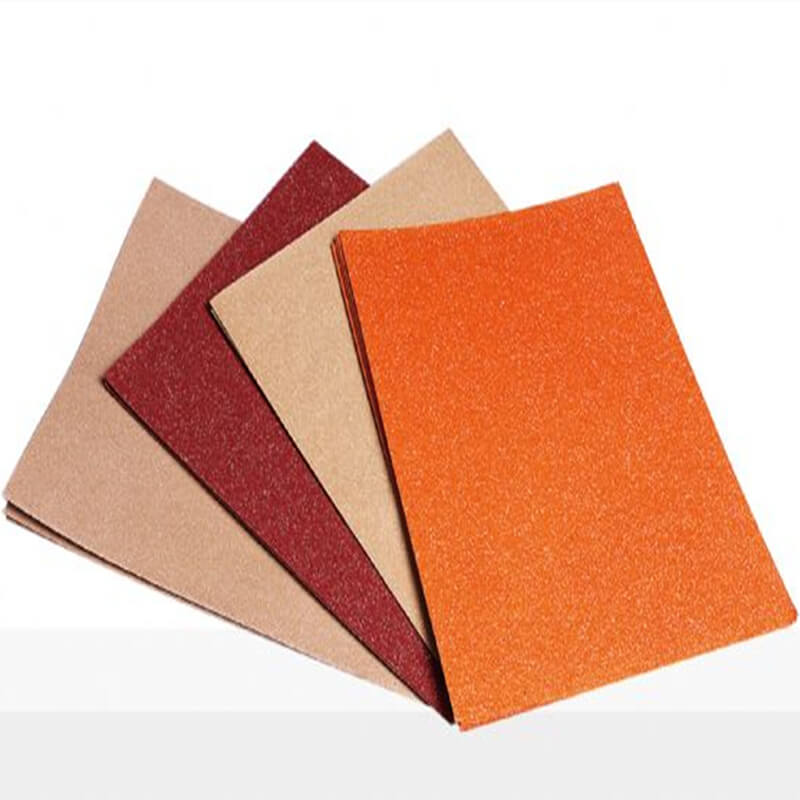 Binic Abrasive Sanding Paper Supplier Abrasive Rolls Manufacturer- produces flint sanding paper for our customers. We are considered to be a well-known manufacturer and supplier of high-quality wood veneer flint dry sanding paper. Specially designed with the best quality glass abrasives, the flint paper grades provided are tightly coated and have the best particle size range. These abrasive papers are strongly supported in our highly integrated factory and undergo rigorous testing to ensure their physical and chemical stability. In addition, we provide these high-efficiency flint papers at market-leading prices.
Flint paper (commonly known as sandpaper) is the basic product of the coated abrasive series. It is used in household paint, polishing and furniture industries. It is made by coating high-quality quartz abrasive powder on paper. The size of these papers is 230mm X 280mm. Binic can also make flint paper according to customer's customized requirements.
These Flint dry sanding paper products are very popular in American building materials supermarkets and the Brazilian market, and can be used for DIY purpose.
Material: Aluminium oxide abrasive, B-C -D backing
Application: Used for general-purpose hands or machines, sanding wood, metal, plastic and fiberglass, and removing old paint.
Features: Economical sandpaper polishing products.
Grit: #40-#240
Sheet size: 100X150MM, 140X230MM, 180X280MM, 230X280mm, 490X680mm
Item No.
Material
Size
Grit
Applications
70000001
Silica or glass abrasives, B paper backing, Animal glue
230X280mm
60-2000
Hand sanding for wood, metal, plastic, fiberglass
70000002
140X230mm
60-2000
70000003
180X280mm
60-2000
70000004
100X150mm
60-2000
Application on the following materials:
• lWood
• lMetal
• lPlastic
• Fiberglass
• lOld paint
Packing method:
• 50pcs/Plastic bag
• 10pcs/plastic bag + Top Color card
Why Choose Binic?
BINIC is our own brand line,Sanding Paper Supplier | Abrasive Rolls Manufacturer  bringing you a variety of high quality, high value products, to provide you with more choices. Every part of each BINIC abrasive product has been tested to stringent industry standards and is trusted by engineers around the world; They will only be recognized by BINIC abrasive if we are confident of their superior quality, which means you can be confident too.