In the case of using an angle grinder, choosing the right accessory for this machine could greatly improve the working efficiency and avoid some unnecessary mistakes.
The most frequent choices are flap discs and grinding wheels, however, they are usually confused because if their similar performance. This article will mainly focus on what flap disc and grinding wheel are, the objects for which these two abrasive products usually apply, when you should choose the flap disc instead of the grinding wheel for angle grinder.

The introduction of flap disc
Flap discs are one of the most common abrasives used in metal fabrication, especially used for making right Angle cuts. These disks are flexible, making it easier to achieve contours in metal. When grinding, apply high pressure, and when finishing, apply small pressure. This avoids downtime resulted from switching disks between tasks. In brief, it is made of superimposed abrasive flaps bonded to a base plate and is typically used for welding, machining, heavy equipment processing, its regular applications includes removing flares from molds and castings, cleaning rust, grinding edge, deburring, blending weld seams.
According to the abrasive grains of the best flap disc, we can divide them into these styles: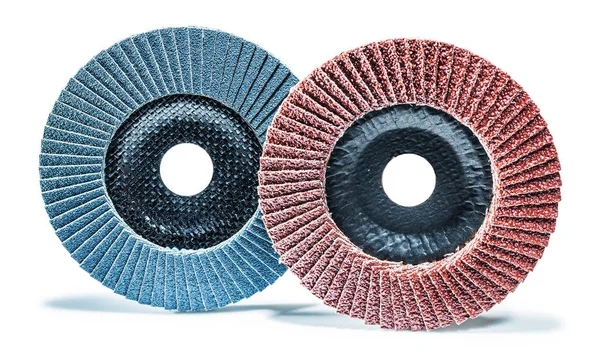 Zirconia flap disc
Ceramic flap disc
The flap disc for wood offers advantages such as rapid cutting and grinding, the ability to grind, mix, and complete a single product, which can improve project timelines without compromising results.
The introduction of grinding wheel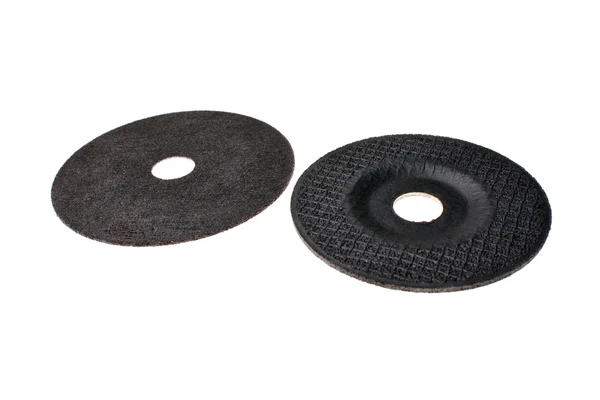 Diamond tools are mainly used for cutting non-metallic materials, such as stone (marble, granite), ceramic tiles, floor ceramics, concrete, asphalt and other building materials. There are mainly for four craftsmanship for grinding wheel, they are cold press, hot press, brazed welding, and laser welding. They are made from thousands of tiny abrasive particles that remove material to shape and refine the work piece. There are different types of grinding wheels to choose from, and each type has a different purpose. Some are sharpeners and cutters, and some are polishers and smooths. Concrete grinder cup are ideal for general sharpening tasks, such as repairing the edges of worn shovels and garden tools, or for initial grinding of lawn mower blades, scissors, hatches, and axes. They can also be used for material removal, but are not suitable for finishing because they tend to chisel surfaces.
When to Use Flap Disc over Grinding Wheel in the Case of Using an Angle Grinder
In general, it is best to use flap discs when grinding metal and applying a smoother surface. Although they have been used with high-speed angle grinders for a long time, due to their advancements in design and materials, angle grinder flap disc uses have reached a point where grinding, mixing, and finishing work can be done more quickly and with less noise than grinding wheels do, like layered flaps continuously expose new grits and act as buffers, thereby reducing noise and vibration. In addition, the user has greater control over the flap disc, reducing the likelihood of damage (and rework repair), operators tend to find flap discs more comfortable to use, so they are recommended for longer grinding jobs, because flap discs do not grind the work piece as fast as the grinding wheels, less skilled operators could use flap discs more efficiently in order to avoid damaging the work piece.
Conclusion
Above all, grinding wheel occupies an important leadership position in the process of  abrasive disc cutter material removal, but when you grind metal and tend to chisel the surface, flap discs would be your best and most efficient choice. If you want to know more about flap disc and grinding wheels, you can contact abrasive manufacturer Binic.