The flap disc is mainly used in manufacturing, construction, metal and non-metal materials. The main task of the shutter wheel is to derust and polish various materials that need to be processed. It can also replace many traditional grinding wheels. Compared with the traditional grinding wheel, the flap disc has better elasticity and tensile bending resistance
1. The structure of flap disc
The impeller base of the flap disc is made of mesh cloth, nylon, plastic, steel paper, etc. The number of blades varies, and they are fan-shaped and evenly distributed. The cutting force of the product is very strong, heat-resistant and wear-resistant, the synchronous consumption effect of sand and cloth is very significant, and the service life is 3-4 times longer than that of products in the same industry. It can also be used for grinding and polishing in industrial production, and it is also a kind of industrial consumable products.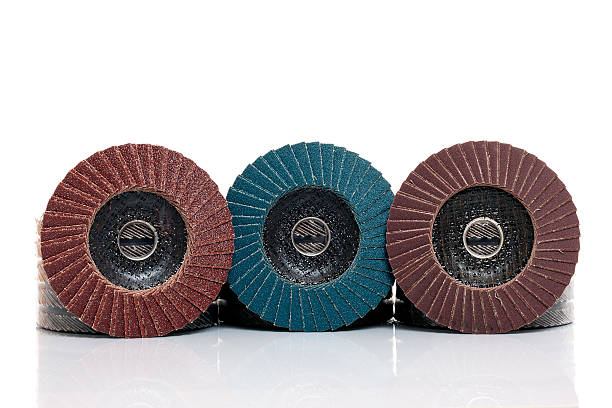 2. The function of flap disc
The flap disc can be used for rust removal, paint removal, and weld grinding of various profiles of metal and non-metal materials in shipbuilding, automobiles, aviation, machinery, instruments, bridges and construction industries and furniture. It is used for grinding and grinding of welding seams and front edge burrs. It can be used interchangeably with cymbal-shaped grinding wheels. It has the advantages of good elasticity, high efficiency, good heat dissipation, and low noise. It can replace resin cymbal-shaped grinding wheels. It has strong Elasticity, high tensile and bending strength, good self-sharpening, high cutting rate, low noise, suitable for grinding welding seams and flashing parts in the box.
3. The use of the flap disc
Before using the flap disc, be sure to check whether the protective cover is stable and whether the angle grinder is installed firmly. Secondly, wear protective goggles and wear suitable work clothes. During use, the direction of cutting and grinding should not face others or yourself. The inclination angle between the flap disc and the work piece should be 30 to 40 degrees. The maximum speed that the angle grinder grinding disc can withstand should be consistent with the speed of the angle grinder. Breakage of the grinding sheet occurs, causing unsafe hazards.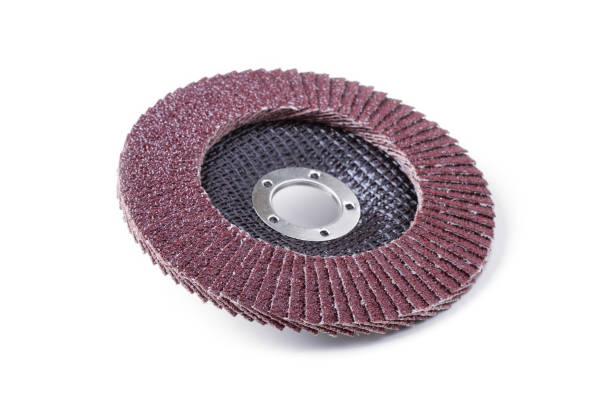 Flap disc mainly plays the role of grinding and polishing. It is widely used in the manufacture of automobiles, ships, and small jade, the heel of shoe factories, the production of stainless steel products, and the production of furniture. In the category of consumables for the shutter wheel industry, products that are often used in industrial production can also be used. During sanding, the sanded product should be kept parallel to the working level. Secondly, the user should master the strength well, and should not be negligent or heavy. A key process of grinding is to remove a layer of surface layer less than or equal to the grade of the work piece from the surface of the work piece.