Are you exploring flap discs to use for your next project? Maybe you've been using grinding wheels all this time and have overlooked the benefits of a flap disc. Flap discs are highly versatile tools and can meet your needs in a variety of applications — from stock removal to grinding and finishing. Many operators actually prefer flap discs over grinding wheels during operation, and when it comes to your next project, flap discs may be just the solution you need.
Keep reading our flap disc buying guide to learn more about these tools and how to select the right flap disc for your project.
What Are Flap Discs?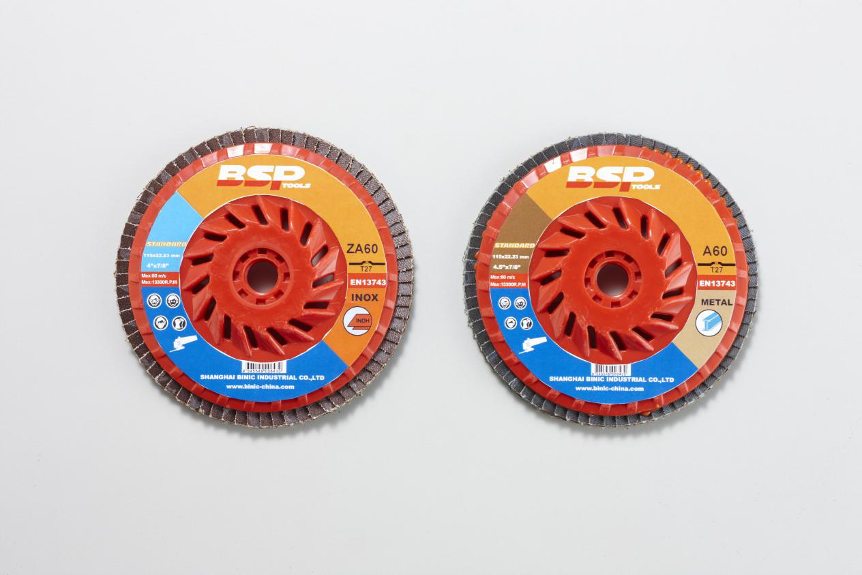 Flap discs are made from multiple overlapping pieces of abrasives or flaps, which is how they got their name. Flap discs are designed for right angle grinder applications ranging from heavy stock removal to surface blending and smooth finishing.
While the first abrasive flap discs for high-speed angle grinders were developed towards the end of the 1970s and were somewhat basic, today's versions offer an array of diversity. You should strongly consider a flap disc over a grinding wheel if you need a superior finish and greater ease of use during operation.
Advantages of Flap Discs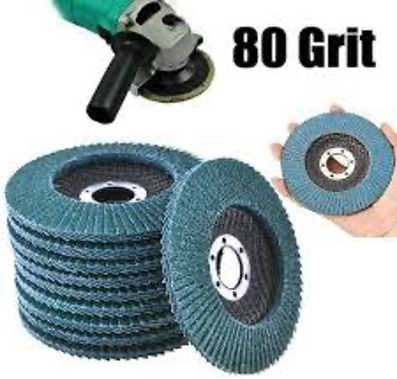 Flap discs are versatile: they can grind, blend and finish. They are also lightweight, easy to maneuver, and require less change over time. When performing a job, many operators prefer flap discs over grinding wheels due to lower vibration and noise levels. Plus, they offer cooler cutting with minimal scratching.
For instance, grinding wheels have to be discarded even after a small area of abrasive is worn out. Comparatively, flap discs remain useful even after the flaps erode, which results in a longer operating life. Compared to a flap disc, grinding wheels are cheaper on a unit cost basis. However, if you consider the versatility, durability and ease of use provided by flap discs, they are more cost-effective in the long run. Because of these advantages, the popularity of flap discs has soared in the last several years.
Getting Started With Your Flap Discs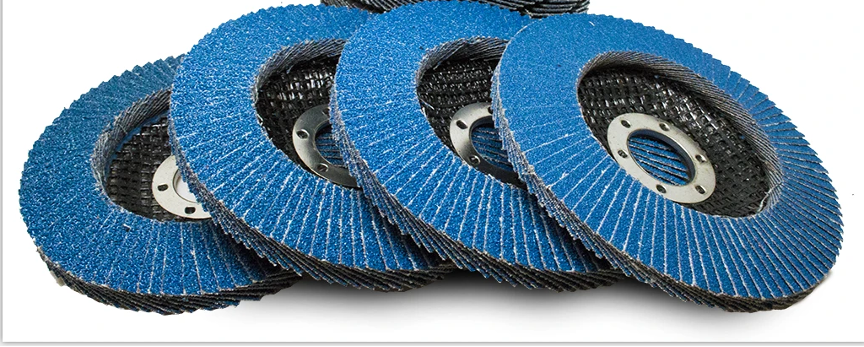 Before you start using any shop tool, you should always make sure you:
Understand your tool
Read the user's manual
Wear the proper safety equipment
Ensure a safe working area
Know what you're using your tool for
With flap discs, you need to consider the size and scope of your project. Do you have to remove stock aggressively, or is smooth finishing your goal? Or do you want a grind that's somewhere in between? Whatever your answer, there's a flap disc that's right for your situation.
Don't limit flap disc to the common metals. Flap discs can also be used across various surfaces, including aluminum, wood, concrete, engineered stone, granite and more. For each of these applications, whether you're grinding or finishing, make sure you choose the right flap disc. Remember, conical shaped flap discs are great for stock removal and flat flap discs are best for finishing.
Flap disc backing material is important as it provides support during operation. Use metal backings for concrete or engineered stones, and use fiberglass or plastic backings for most metal or wood jobs. Also consider your abrasive grit material, and choose your grit size to achieve the desired results. For common grinding, use abrasives with lower grit numbers. For smooth finishing, use higher grit sizes.
Using a flap disc instead of a traditional tool can greatly enhance the quality of your job. You can also benefit from lower noise and vibration. Flap discs can lead you to a world of new applications, while helping you achieve new levels of efficiency and effectiveness.
Want to see our BINIC Flap Disc, please contact at: sale3@binic-china.com . See more at: www.binictools.com