Every professional tiler has found that he has to cut a new material with a cutting disc for tiles, possibly cutting some thick and hard porcelain, a fine glass mosaic or a mosaic made of a mixture of glass and aluminum.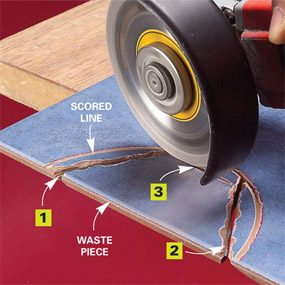 In most cases, the decision is not immediate, but depends on the tiler's own experience, depending on the materials and equipment available on the market.
The basic aspects to consider when purchasing a cutting disc for tiles are:
– The type of material to be cut
– The level of finishing you want to achieve
– Required cutting speed
As a support tool for those who often face such decisions, BINIC provides a cutting disc for tiles.
BINIC-abrasive cutting disc manufacturers – If you have questions about these products or any abrasives, our sales and technical experts will be happy to help you. You can send a message in the contact form below.